Save the Date for our first General Membership Meeting of the year on Tuesday, October 26th at 6:30pm.
Vote on the PTA Budget, Mission, and Goals, hear from our principal, Ms. Tapper, and learn more about what PTA is up to this year.
Special Guest Speaker: Heidi Kayler, VOICE Program Specialist
Support PTA and get your Poinsettias for the Holidays!
Order by 11/3
Holiday Cheer just for you!
**Convenient Maple Hills Fire Station pickup, Dec. 1st and 2nd.**
Questions? Email waysandmeans@maplehillspta.com Thank you for your support!
---
---
---
---
Maple Hills Artists...It's time for Reflections!
This is a National PTA art program that celebrates students' creativity through original works of art: dance choreography, film production, literature, music composition, photography, and visual arts.
The 2021-2022 theme is "I Will Change the World By..."
Reflections Entries are due to the Maple Hills office by November 4th.
---
National PTA is seeking a theme for the 2023-2024 Reflections program year. The student who submits the winning entry will receive $100 and their theme will be presented at the annual National PTA Convention in June 2022. Please review the past themes listed on the website. Repeat themes will not be considered. Use the form link in the Theme Search dropdown to submit theme ideas. Entries are due by November 1, 2021.
---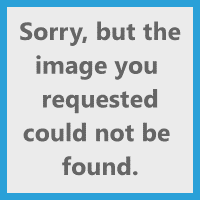 Make a difference – become a mentor in the Issaquah School District!
Looking for an impactful and fulfilling volunteer experience? The Issaquah School District needs people who can support students by meeting with them, at school, during school hours, for 30-60 minutes each week. Mentors are needed at all grade levels.
Mentoring differs from tutoring in that mentoring focuses on fostering positive, supportive relationships which help students develop skills and attitudes (such as resilience, self-advocacy, self-confidence, etc.) to promote academic achievement and success in life. Here is a youtube video that the district put together of current mentors talking about their mentoring experience.
Learn more about the VOICE (Volunteers of Issaquah Changing Education) Mentor Program and submit an application from the Issaquah School District's VOICE Mentor page. Because mentoring is in-person, proof of vaccination is required. Also, you must be cleared with a background check and attend a 2 hour training. Email voice@issaquah.wednet.edu if you have any questions.
---
Maple Hills PTA has received the WA State PTA 100% Membership Award for 21 consecutive years!
THANK YOU to our wonderful families, staff and community!
Our PTA sponsors many important programs and events, including...
Curriculum Enrichment Funds • Field Trip Grants • Book Fair • Eagle Reader • Art Docent Program • Reflections Art • Science Fair/STEM Night • Eagle Wear • Parent Education • 5th Grade Celebration • Yearbook • Field Day • Staff Appreciation • Student Directory • and many more!
---
The Issaquah Schools Foundation Cultural Bridges Family Guide 2021-2022 is now available in an electronic copy, as well as a paper copy. For an electronic copy, please visit https://isfdn.org/cultural-bridges-magazine/. This family guide is offered in Chinese, English, Japanese, Korean, Russian, Spanish, and Vietnamese! It contains lots of useful school-related information from Kindergarten to High School for all families in the Issaquah School District.