Maple Hills PTA has received the WA State PTA 100% Membership Award for 21 consecutive years!
THANK YOU to our wonderful families, staff and community!
Our PTA sponsors many important programs and events, including...
Curriculum Enrichment Funds • Field Trip Grants • Book Fair • Art Docent Program • Reflections Art • Science Fair/STEM Night • Eagle Wear • Parent Education • 5th Grade Celebration • Yearbook • Field Day • Staff Appreciation • Student Directory • and many more!
---
Store Closes September 30th at midnight.
FREE T-Shirt with hoodie purchase! (not including full-zip hoodies)
---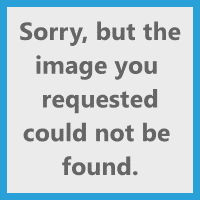 Art Docent Volunteers Needed!
The PTA Art Docent program brings fine arts into our classrooms and is the only formal visual arts enrichment program at Maple Hills. Volunteer docents engage students in one art lesson per month - what a fun way to interact with your child's class!
Bring your own creative ideas or collaborate with our talented Art Docent Chair, Amy Nagaichouk. No experience required, supplies and training provided. Please contact Amy at artdocent@maplehillspta.com.
---
Save the Date for our first General Membership Meeting of the year on Tuesday, October 26th at 6:30pm.
Vote on the PTA Budget, Mission, and Goals, and learn more about what PTA is up to this year.
---
Maple Hills Artists...It's time for Reflections!
This is a National PTA art program that celebrates students' creativity through original works of art: dance choreography, film production, literature, music composition, photography, and visual arts.
The 2021-2022 theme is "I Will Change the World By..."
Reflections Entries are due to the Maple Hills office by November 4th.
---