POPCORN FRIDAYS ARE BACK!!!

Next dates are 10/7, 10/21, 11/04 and 11/18.

Starting in October, 25 cents for a bag.

---

EAGLE READER STARTS OCTOBER 1st

---

Have you renewed your membership for 2022/2023?

Are you new to the school?

You'll want to...

Did you know that when you become a PTA member, you get access to interesting discounts like these ones for the current Washington State Fair?

---

EAGLE WEAR STORE

Our popular

Eagle

Wear

store is only open once per year, so order now! Deadline October 7th.

Orders are delivered to your address, 3 to 4 weeks after the store closes.

---

OPEN PTA BOARD POSITIONS

Our PTA is in need of volunteers willing to assist our board. Without your help, we will be unable to provide certain events and programs our students enjoy and deserve!

Director of One Time Events - oversees committees like Artwalk/Spring dessert, Book Fair, Fall Dance, Field Day, Ice Skating Party, Pizza Bingo, Reflections, Stem night, Variety Show.


Director of Ways and Means - oversees committees like Eaglewear Sales, Field Day T-Shirts, Popcorn sales, Corporate sponsorship and any other fundraisers the PTA membership may choose to do. We have many volunteers willing to help with these events but we need a Director to assist our chairs and volunteers with their roles.

Special Needs rep - helps connect students with special needs and their families with available school and community resources. Works with school and PTA to help adapt activities to be more inclusive. Actively publicizes the role of special needs rep, so parents know of the position, whom to contact, resources available, specific events and activities.


Advocacy rep - becomes educated on local education-related legislative issues that impact our school and district and share information to members through e-news.


Issaquah Schools Foundation (ISF) rep - shares information from ISF with PTA board and general members.

All these positions require a monthly attendance to board meetings, generally held the first Wednesday of the month in the school building (9.30-11am). For more information please contact our PTA President.

---

CALL FOR ART DOCENTS

RSVP here: artdocent@maplehillspta.com

CLICK HERE to start your volunteer application with the Issaquah School district.

For more details on what an Art Docent does, CLICK HERE.

---

PARENT WISER WEBINAR

FREE admission to ParentWiser events is a benefit of your PTA membership!

ParentWiser is organized by the Issaquah PTSA Council. Thank you for joining Maple Hills PTA!

---

REFLECTIONS ART CONTEST

Art entries are due the first week of November. A big THANK YOU to Heather Gauvey and Amy Nagaichouk who have volunteered to chair this program.

The Reflections Program is a National PTA and Washington State PTA cultural arts competition. The purpose of this program is to provide an opportunity for students to use their creative talents by expressing themselves through their own original works.

Young artists get involved through their local PTA and may submit an entry in any of six arts areas. Only original works of art are accepted. The six art areas are: Visual Arts Photography, Literature, Music Composition, Dance Choreography, and Film Production.

---

WATCH D.O.G.S

---

MONSTER MASH 5K EVENT - ISF

Help Us Raise a Monstrous Amount of Support for Local Students!

Join us Saturday, October 29th, for the Issaquah Schools Foundation Monster Mash 5K! Hosted at Lake Sammamish State Park Boat Launch and the East Lake Sammamish Trail, this professionally chip-timed 5K route is perfect for taking in the colors and spirit of fall!

All participants arriving in festive seasonal wear will be entered into a raffle for gift cards to local restaurants and stores, so get creative and dress to impress!

---

AUCTION 2023 UPDATE

We are taking PROCUREMENT items and DONATIONS now!!!

Donations can be submitted in writing in the following ways:

1. Online on our auction website

HERE

or

2. By printing the form and sending it through kid mail or snail mail. Donation form can be found

HERE

.

We're also needing and accepting family or business sponsors to donate or underwrite any part of our upfront expenses before the event, caterer, auctioneer, etc. Our goal is to cover most if not all of the expenses from our event, so anything we make the night of is PURE PROFIT! Sponsors will be recognized for their support.

---

SMITH BROTHERS PARTNERSHIP
CULTURAL BRIDGES MAGAZINE

Our new
Cultural
Bridges
Family Guide 2022-2023 is here! This edition is a compilation of information from the Issaquah School District for families with children in preschool, kindergarten, elementary, middle, and high school.
It is very HELPFUL information if you did not grow up in the USA and you will get more details on when testing happens, specific programs offered by the Issaquah School District, including highly capable or STEM programs...
Pick up a print copy at the office of any of the 26 schools in our district or download it here in Chinese, English, Japanese, Arabic, Korean, Spanish, Russian or Vietnamese:
https://isfdn.org/cultural-bridges-magazine/
Cultural
Bridges
program was created to help all families navigate the Issaquah School District and to help them stay informed with events and publications offered in eight languages.
---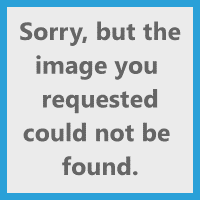 Make a difference – become a mentor in the Issaquah School District!
Looking for an impactful and fulfilling volunteer experience? The Issaquah School District needs people who can support students by meeting with them, at school, during school hours, for 30-60 minutes each week. Mentors are needed at all grade levels.
Mentoring differs from tutoring in that mentoring focuses on fostering positive, supportive relationships which help students develop skills and attitudes (such as resilience, self-advocacy, self-confidence, etc.) to promote academic achievement and success in life. Here is a youtube video that the district put together of current mentors talking about their mentoring experience.
Learn more about the VOICE (Volunteers of Issaquah Changing Education) Mentor Program and submit an application from the Issaquah School District's VOICE Mentor page. Because mentoring is in-person, proof of vaccination is required. Also, you must be cleared with a background check and attend a 2 hour training. Email voice@issaquah.wednet.edu if you have any questions.
---