Field day will take place at school on Thursday June, 16.

This is a Maple Hills School and PTA collaborative event.

SignupGenius HERE.

3rd-5th Grade: 9:30am-11:15am

Kinder-2nd Grade: 1:00pm-2:45pm

The PTA has already sold Field Day T-Shirts to those who wanted to purchase one.

Each grade level's t-shirt is a different color. So if you purchased one, your student will receive it at school and please remind them to wear it on Thursday. Here are the grade level colors if your student wants to join by wearing a same color t-shirt from home:

Kinder: Purple / 1st: Sapphire Blue / 2nd: Kelly Green / 3rd: Yellow / 4th: Orange / 5th: Red

---

CELEBRATING OUR FIFTH GRADERS

Fifth grade parents, you'll want to...

Order your 5th grade graduation Yard Sign for $12: HERE

---

AUCTION 2023 UPDATE

We are taking PROCUREMENT items and DONATIONS now!!!

Donations can be submitted in writing in the following ways:

1. Online on our auction website

HERE

or

2. By printing the form and sending it through kid mail or snail mail. Donation form can be found

HERE

.

We're also needing and accepting family or business sponsors to donate or underwrite any part of our upfront expenses before the event, caterer, auctioneer, etc. Our goal is to cover most if not all of the expenses from our event, so anything we make the night of is PURE PROFIT! Sponsors will be recognized for their support.

Want to help? Email: maplehillsauction@gmail.com

---

ART WALK COMMUNITY PROJECT UPDATE

The crayon mosaic project is complete! We hope to have it hung before the end of the school year near the office and the hall that leads to the Multi Purpose Room. We are just waiting for the last bits of glue to dry. This is a photo of the project before it was sealed with a clear coat.

Thanks to all who helped peel and cut thousands of crayons in the weeks prior. Special thanks to the artist Suzi Furtwangler who flew in from Michigan to lead this art project. She designed this beautiful panel piece titled School Seasons and taught us how to position the crayons to create this mosaic effect. Suzi's grandchildren attend Maple Hills Elementary and she donated all her time to make this community event happen. Special thanks as well to Amy Nagaichouk's in-laws who were staying with her from Kyiv, Ukraine, and made the frames and painted them.

---

SMITH BROTHERS PARTNERSHIP
GENERAL MEMBERSHIP MEETING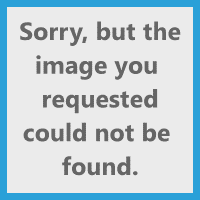 to the 2022/2023 Board of Directors, elected on 05/03.
Effective July 1st, 2022, the following individuals will be serving:
Jenette Purugganan, Vice President
Sarah Ashbaugh, Secretary
Nikki Mason, Treasurer
Nadia Goodman, Director of Volunteers
Katie Johnson, Directer of Membership
Lindsey Christensen, Director of One-Time Events
Wendy Bateman, Director of Ongoing Programs
Korista Smith-Barney, Director of Ways and Means
---
PTA AWARD RECIPIENTS
Golden Acorn: Amy Nagaichouk (left) and Katie Johnson (center)
Honorary Life Membership: Korista Smith-Barney (right)
We are excited to announce our 2021-2022 Golden Acorn Awards recipients: Amy Nagaichouk and Katie Johnson.
Amy Nagaichouk is an outstanding volunteer who has kept our art docent program afloat at Maple Hills during this challenging year. She came in as a new parent and worked tirelessly to inventory boxes upon boxes of art supplies. She has managed all communications, the docents for each classroom, the supply chain, and made sure each classroom had the opportunity to participate in art this year. In addition, she applied for and received a grant for a community art project which will be at our May Art Walk, giving every student at MH an opportunity to contribute to a school-wide artistic creation.
Katie Johnson has served as the PTA's Director of Ways and Means for two years. She has gone far above and beyond the line of duty, single-handedly, managing multiple fundraisers. During typical years, these would be managed by chair people, but with no volunteers allowed, this volunteer has done this almost entirely alone. During the shoe donation fundraiser, she advertised weekly for 3 months, wagon-transported bin after bin of shoes from classes to portable, and sorted and bagged over 1,000 pairs of shoes. Her efforts have helped keep our PTA solvent during a time that many are suffering financially. She is always willing and happy to help with any need.
Korista Barney-Smith is the amazing recipient of the Honorary Life Membership Award for 2021-2022.
This high honor goes to someone who has given dedicated and long-term volunteer service to Maple Hills' PTA and who has shown extraordinary commitment to its vision and mission to support our students, staff and community. Korista is a three time President, having served two times at Maple Hills PTA as President (1st time at Maple Hills with her two sons years ago and again now with her daughter). She has also served as PTSA President at Maywood Middle School PTSA, and is currently Vice President at Liberty High School PTSA.
"Korista's passion, commitment and dedication to our school's staff, students and parents over the years is truly admirable. I'm not sure the PTA would have survived the pandemic without her hard work to keep our programs alive and our PTA relevant to our community."
"Korista has graciously served not only Maple Hills, but has been a champion of the families of the Issaquah School District for many years. Her service is exemplary."
"When a program is short on volunteers, Korista steps in to make sure the event happens."
"Thank you Korista for working so hard on Staff Appreciation events to ensure that our staff feels acknowledged and appreciated."
---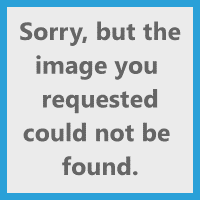 Make a difference – become a mentor in the Issaquah School District!
Looking for an impactful and fulfilling volunteer experience? The Issaquah School District needs people who can support students by meeting with them, at school, during school hours, for 30-60 minutes each week. Mentors are needed at all grade levels.
Mentoring differs from tutoring in that mentoring focuses on fostering positive, supportive relationships which help students develop skills and attitudes (such as resilience, self-advocacy, self-confidence, etc.) to promote academic achievement and success in life. Here is a youtube video that the district put together of current mentors talking about their mentoring experience.
Learn more about the VOICE (Volunteers of Issaquah Changing Education) Mentor Program and submit an application from the Issaquah School District's VOICE Mentor page. Because mentoring is in-person, proof of vaccination is required. Also, you must be cleared with a background check and attend a 2 hour training. Email voice@issaquah.wednet.edu if you have any questions.
---
This #21 edition covers covers topics including ISD Preschools, ACT Program, ADHD, Summer Activities and Mothers, Fathers, & Children's Day!

Pick up a print copy at the office of any of the 26 schools in our district or download it here in Chinese, English, Japanese, Korean, Spanish, Russian or Vietnamese.

Cultural Bridges program was created to help all families navigate the Issaquah School District and to help them stay informed with events and publications offered in seven languages.
---